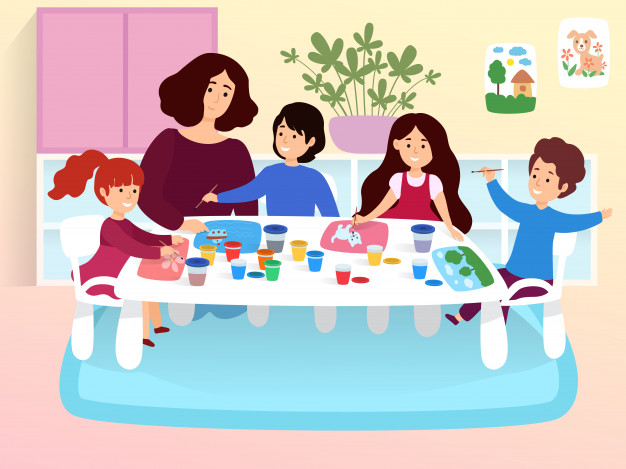 Play Group - 1.5 to 2.5 yrs
Our Play Group program is aimed at giving a structured regular day filled with fun activities, real time experiences, exposure to the world, by facilitating interaction with other kids and adults.
At Doon Kids, a child is encouraged to be innovative, independent and come out on stage to perform on their own. All these activities would be taken care of from the age of 1.5 years
Our monthly curriculum is based on themes and concepts. It helps the child in having cognitive development, fine and gross motor skills and hand-eye co-ordination and other brain stimulating activities. The child will be spending most of his/her day on stories, puppetry, singing and dancing, rhyming, playing both indoor and outdoor games, clay moulding, painting and coloring.